Circular Economy
Our commitment to moving away from a linear economy by reducing waste and being mindful of the product lifecycle.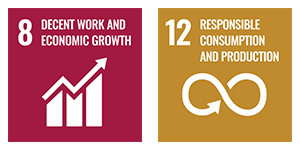 We are committed to moving our business from a linear model to one that contributes to the circular economy. We are designing out waste, reducing pollution, and where possible, incorporating reused and recycled materials into our products.
What have we done already?
Backwards Compatibility
Our XPERT bases can be paired with the majority of our detector heads allowing them to be reused when the device reaches its end of life. 20% of devices in 2021/22 were sold without a base, saving 50 tonnes of plastic and 333TCO2e from being created.
Waste!
Within our own operations 65% of our waste is recycled or reused and a further 28% is incinerated with energy recovery.
Reducing Waste & Saving Cost
During a current NPD project, our team made a fantastic improvement to our PCB boards used in one of our products. By making the boards square, we are reducing the amount of PCB material needed by 57% and decreasing the amount of scrap associated by 85%!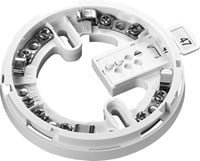 The XPERT 7 Base is a low insertion force base with stainless steel contacts allowing easy and quick installation.
Making products that have the lowest impact on the environment during manufacture, in use and after use is an absolute must. Ensuring we do this with Apollo products is essential for successful and responsible Product Management. I see it as my duty to ensure we do this as swiftly as possible in new product development to reduce our impact for future generations
Our targets for 2025...
We want to be zero waste to landfill from our head office in Havant. Currently we cannot guarantee that 4% of our waste doesn't go to landfill, we aim to know the end destination and ensure nothing goes to landfill.
Moving our packaging to material that is either easily recycled or recycled material that can be repurposed. We are already planning to change our dust covers by 2023!
Moving with the digital age and removing any unnecessary paper guides from our products. Key information will be accessible via a QR code. This move will prevent at least 125 trees being cut down every year and over 6 Tonnes of CO2e being created* which would require a further 764 trees to offset.
We are working with customers and end users to divert products from landfill at end of life.
Research into replacing the types of plastic used in our products.
*Based off 21-22 figures and DEFRA emission conversion factors.
Sustainability is certainly growing in the interests of our customers and specifiers. Increasingly the first questions we are being asked for new builds are statements on our sustainable credentials, and we believe that our work in this area could put us at the head of the queue.