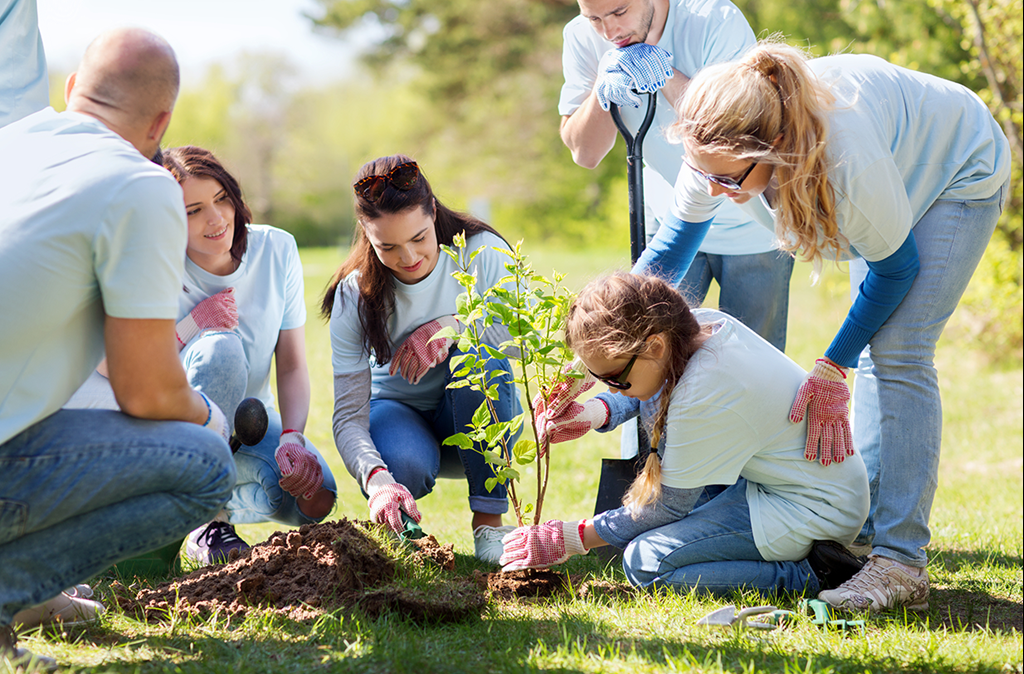 Community Matters
As a socially responsible employer we like to give back to our local community and our employees.
We support a number of charities throughout the year, all nominated by staff, through numerous activities such as donation drives, sponsored events and monthly chosen charities to name a few.​
Below are some of the charities that we've supported...
Payroll Giving Bronze Award

Apollo has been presented with the Payroll Giving Bronze Award for our monthly charity contributions. This is an achievement to be proud of at a time when it is vital to support charities and a testament to the kindness and generosity of us all the people at Apollo.

Since we started supporting charities monthly in late 2015, we have raised just over £32,000! Supporting almost 70 different charities such as Rowan's Hospice, Samaritans, MIND and Help for Heroes.
Easter Donation - April 2023

We are delighted that this year, our esteemed staff members generously donated Easter Eggs to Naomi House, Jack's Place, a local children's hospice, as seen in the first photo. The kind contributions of our team were received with immense gratitude and would have certainly brought joy to the patients. Additionally, we are thrilled to share a picture received from the Queen Alexandra Hospital, Portsmouth, which was the second charity that benefited from your generosity. We extend our heartfelt thanks to every donor who supported this noble cause. We are immensely proud of our staff's commitment to making a positive impact in the community and look forward to continuing this in the coming months and years.
Chair Donation - January 2023

We recently updated our office chairs and were left with 325 chairs to find new homes for. In line with our commitment to sustainability we are proud to have donated these chairs to various organisations, including the Corporate Matrons at the QA hospital. We are thrilled to see that these chairs are already being put to good use, helping to support those that save lives within the NHS. We are grateful for the opportunity to give back to our community and support important causes through our sustainability efforts.
Local foodbank donations – Dec 2022

In the spirit of giving this festive season, Apollo colleagues all brought in donations for a local Portsmouth foodbank. Our team recognises the importance of supporting the community, especially during these challenging times, and we are proud to have contributed to this worthy cause.
Volunteering – June 2022

This year in support of World Environment Day on 5th June 2022 Apollo has partnered with Rowan's Hospice to arrange volunteering for some of our staff to take part in gardening to give Rowan's patients and families a peaceful place during their time at the hospice and sorting donation, helping to reduce landfill waste by sorting donations to be re-sold. The message behind these 2 opportunities is to take care of our Earth.
Ukraine donations – April 2022

We partnered with Stella's Voice, based in the Meridian Centre in Havant, to donate essential items.

They have been working predominantly in Moldova (next to Ukraine) for 20 years, providing safe homes for children & young people. Since the invasion of Ukraine, they have been working with organisations at the Palanca Border crossing.

Having already had over 70 refugees through their homes, mostly Mums with children & babies that had to leave their husbands and sons at the border to stay to fight.
As of the start of 2022 Apollo EMEA and Argus Group have surpassed £30,000 mark for WaterAid

At the start of 2022 Apollo EMEA and Argus group had surpassed a fundraising target of £30,000 for WaterAid.

WaterAid is working to make clean water, decent toilets and good hygiene normal for everyone, everywhere within a generation. The international not-for-profit organisation works in 28 countries to change the lives of the poorest and most marginalised people.

Since 1981, WaterAid has reached 26.4 million people with clean water and 26.3 million people with decent toilets.
Hope House donations, a local homeless charity – Dec 2021

This year Apollo collected Christmas donations for Hope House, a local homeless charity.
G3 Ward QA Hospital donations – Dec 2019

This year Apollo collected Christmas donations for QA Hospital, donating to the G3 elderly ward.
The Havant Fire Station Garden renovation - Nov 2019

To continue our support with our local fire station in Havant, some of our colleagues have been lending a hand with the crew, helping to create a well-being garden. The first step was to clear the space and paint the garage so the crew could use it whatever the weather this winter.

Here is our favourite photo from the day.

Our local newspaper came to visit us in action too! Read the full story here.
Gift of Sight Campaign - May 2019

Nearly 40 employees at Apollo took part in the 'Gift of Sight' eye health screening, raising $900 for the Himalayan Cataract Project, an international NGO focused on curing blindness in underserved communities.
The Lifehouse - April 2019

Our support hasn't just been limited to time volunteering; the IT team donated £500 to our charity of 2019, Lifehouse, from recycling old IT equipment. This donation allowed LifeHouse to buy a much-needed new water heater.

Also, five of our employees took part in LifeHouse's Big Painting Day. As part of the event the outside walls of the LifeHouse's building were given a fresh lick of paint in the charity colours of blue and white.
Rowan's Hospice - March 2019

Around 200 spare pallets from Apollo were also donated to Rowan's Hospice to be used in their warehouse. Sue Reeves, Processing Lead at Rowans Hospice said: "Thank you very much for this kind donation, which will be very useful to us at Rowans Retail!"

A group of 6 volunteers also assisted with donation processing for Rowan's Hospice at their Farlington warehouse. After processing, donations are then distributed to various rowans shops across the south.
Dragon Boat Festival - May 2018

Apollo employees dedicated their time and effort to Portsmouth's Dragon Boat Festival, while raising money for Rowans Hospice. The team got through to the finals, with the third-fastest time in the qualifying rounds, but unfortunately missed out on a medal position in a close final. Donations were collected in person and through our JustGiving page.
Petersfield School U14s & U15s football teams - April 2018

Petersfield School pupils who play on their U14s and U15s football teams are travelling to Madrid where they will play 3 football matches and experience a new culture and different style of the sport. The tour will include the Santiago Bernebau as well as sightseeing throughout Madrid. Apollo have sponsored the team £250, which will be used to help provide a new kit. In return for the funding, the teams collected and donated food to their local food bank.
Rowans Hospice - October 2017

Apollo has carried out a number of activities in the past few months for Rowans Hospice, including 3 employees participating in the Rowans Ride, 9 employees volunteering in the hospice garden and the donation centre, the proceeds of our August Dress Down Fridays going to the charity, and one of our contractors even taking part in the Skydive Challenge. In all, we raised £1,020 for Rowans Hospice.
Crofton Saints Youth Football Club - September 2017

We sponsored the Crofton under 12's football team so that they could buy a set of new rain jackets, which were received just in time for their tour of Ireland. In return for the sponsorship, Crofton football team undertook a litter pick of Seafield Park - the public area next to their pitch. They collected several bin bags of rubbish and weren't put off when it started raining, the new jackets came in handy though!
Portsmouth Food Bank - April 2017

Apollo staff collected and donated a variety of food items for the Portsmouth Foodbank, as well as donating the proceeds from the weekly Dress Down Friday. Items delivered to the foodbank by Finance Director Pete Browitt included Easter eggs for local families, and a wide range of non-perishable goods which the charity desperatley needed, including tinned fruit, long-life juice, baby food, UHT milk and cereal. The Portsmouth Foodbank is part of a nationwide network of foodbanks, supported by The Trussell Trust, working to combat poverty and hunger across the UK.​