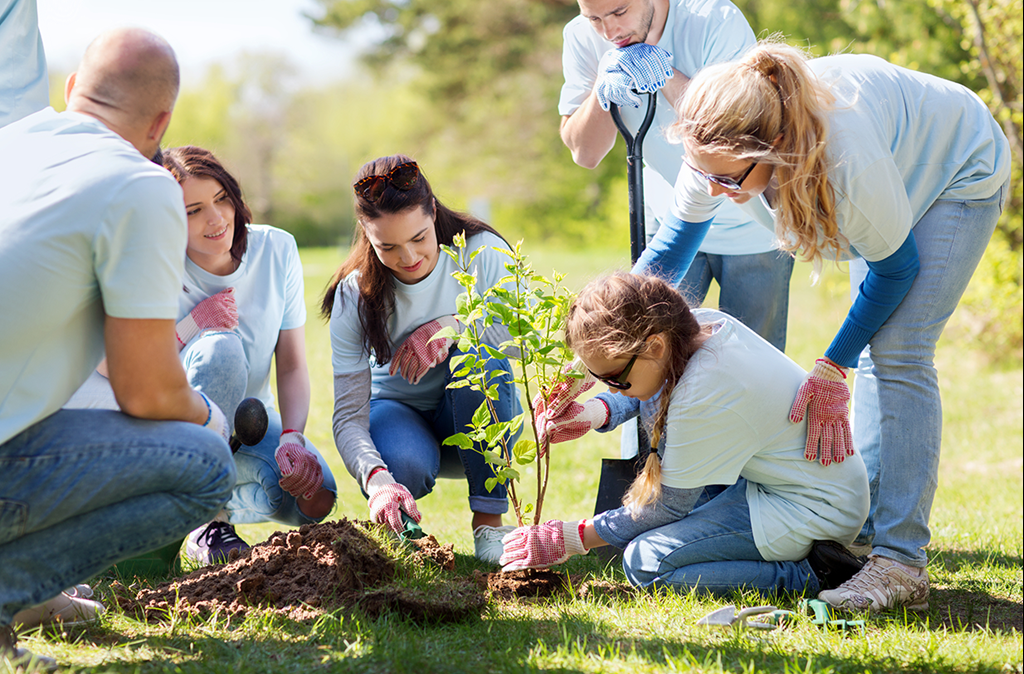 Community Matters
As a socially responsible employer we like to give back to our local community and our employees.
We support a number of charities throughout the year, all nominated by staff, through numerous activities such as donation drives, sponsored events and 'dress down Fridays' to name a few.​
Below are some of the charities that we've supported...
Gift of Sight Campaign - May 2019

Nearly 40 employees at Apollo took part in the 'Gift of Sight' eye health screening, raising $900 for the Himalayan Cataract Project, an international NGO focused on curing blindness in underserved communities.
The Lifehouse - April 2019

Our support hasn't just been limited to time volunteering; the IT team donated £500 to our charity of 2019, Lifehouse, from recycling old IT equipment. This donation allowed LifeHouse to buy a much-needed new water heater.

Also, five of our employees took part in LifeHouse's Big Painting Day. As part of the event the outside walls of the LifeHouse's building were given a fresh lick of paint in the charity colours of blue and white.
Rowan's Hospice - March 2019

Around 200 spare pallets from Apollo were also donated to Rowan's Hospice to be used in their warehouse. Sue Reeves, Processing Lead at Rowans Hospice said: "Thank you very much for this kind donation, which will be very useful to us at Rowans Retail!"

A group of 6 volunteers also assisted with donation processing for Rowan's Hospice at their Farlington warehouse. After processing, donations are then distributed to various rowans shops across the south.
Dragon Boat Festival - May 2018

Apollo employees dedicated their time and effort to Portsmouth's Dragon Boat Festival, while raising money for Rowans Hospice. The team got through to the finals, with the third-fastest time in the qualifying rounds, but unfortunately missed out on a medal position in a close final. Donations were collected in person and through our JustGiving page.
Petersfield School U14s & U15s football teams - April 2018

Petersfield School pupils who play on their U14s and U15s football teams are travelling to Madrid where they will play 3 football matches and experience a new culture and different style of the sport. The tour will include the Santiago Bernebau as well as sightseeing throughout Madrid. Apollo have sponsored the team £250, which will be used to help provide a new kit. In return for the funding, the teams collected and donated food to their local food bank.
Rowans Hospice - October 2017

Apollo has carried out a number of activities in the past few months for Rowans Hospice, including 3 employees participating in the Rowans Ride, 9 employees volunteering in the hospice garden and the donation centre, the proceeds of our August Dress Down Fridays going to the charity, and one of our contractors even taking part in the Skydive Challenge. In all, we raised £1,020 for Rowans Hospice.
Crofton Saints Youth Football Club - September 2017

We sponsored the Crofton under 12's football team so that they could buy a set of new rain jackets, which were received just in time for their tour of Ireland. In return for the sponsorship, Crofton football team undertook a litter pick of Seafield Park - the public area next to their pitch. They collected several bin bags of rubbish and weren't put off when it started raining, the new jackets came in handy though!
Portsmouth Food Bank - April 2017

Apollo staff collected and donated a variety of food items for the Portsmouth Foodbank, as well as donating the proceeds from the weekly Dress Down Friday. Items delivered to the foodbank by Finance Director Pete Browitt included Easter eggs for local families, and a wide range of non-perishable goods which the charity desperatley needed, including tinned fruit, long-life juice, baby food, UHT milk and cereal. The Portsmouth Foodbank is part of a nationwide network of foodbanks, supported by The Trussell Trust, working to combat poverty and hunger across the UK.​