The Apollo Test Set
Here to help you save time and money!
What is the Apollo Test Set?
The Apollo Test Set was designed to assist engineers in managing Apollo loops and aid in fault finding. It's a portable loop tester featuring a touch screen display capable of providing several functions in interrogating and controlling all devices connected to the unit. This could be either individual devices, or complete circuits of addressable devices in the Apollo ranges - Soteria, Discovery and XP95.
Here at Zzeus Training we provide bespoke training and examinations for electricians and fire alarm engineers. One fault that's hard to find is double addresses, however the Apollo Loop Tester is an absolute game changer for finding these. A simple click of a button and all the double addresses light up. It's so simple with the loop tester.
What faults can it help me fix?
The two main Test Set functions that help you to identify faults are the Loop Diagnostics Mode and the Loop View Menu.
Loop Diagnostics Mode:


Wire connection tests

Loop cable impedance measurement



Loop voltage and current measurement

Earth fault tests

Short circuit fault tests

Automatic detection of earth faults
Loop View Menu:

Incorrect detector labelling

Faults due to loss of connection between the head and the base

Device double addressing

Using the IN/OUT buttons for testing as radials

Faults due to water damage in the devices

Individual view for lighting LEDs etc
The Test Set is ideal when taking over systems from other maintainers. We often come across devices not labelled and sites with no plans so using the Test Set we can quickly identify each device. For us, this takes away so much hassle and speeds up the entire process – definitely worth the investment!
In what other scenarios might the Test Set be useful?
When the panel is yet to be installed
When there is no power available on-site
Soft addressing the detectors before you get on-site
Checking drift levels of detectors from the Test Set
Maintenance tool for recording events such as testing devices
Use of the data log for intermittent faults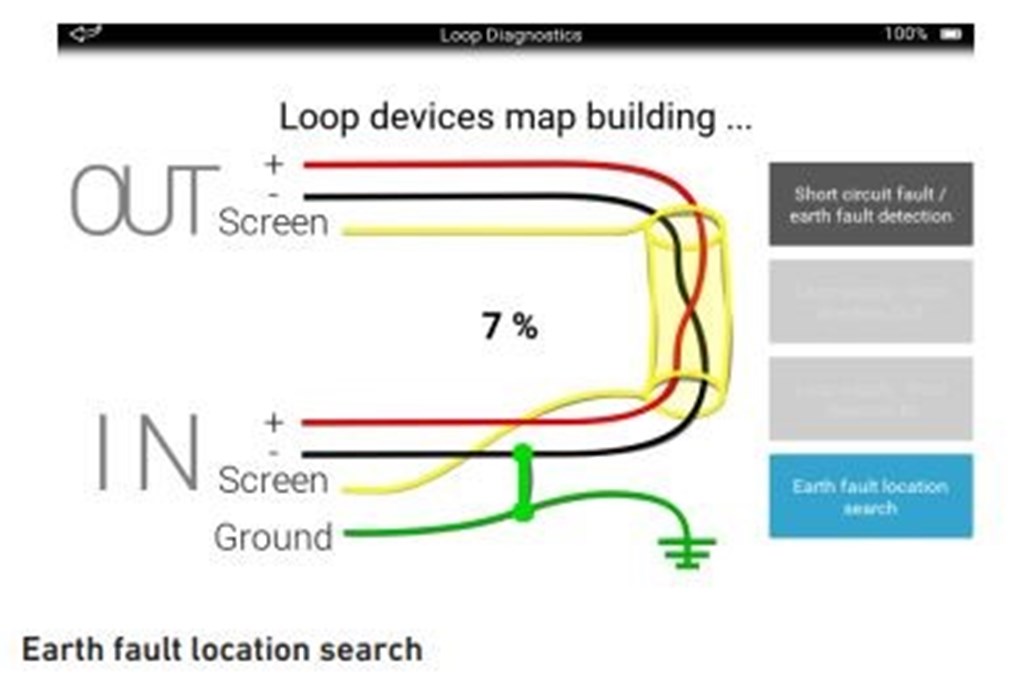 The Apollo Test Set...wow what a tool to have! This is a Commissioning Engineers powerhouse. To be able to instantly see what you have on your loop as your adding devices is so much easier than using the panel functions. Plus it's an absolute dream for fault finding.