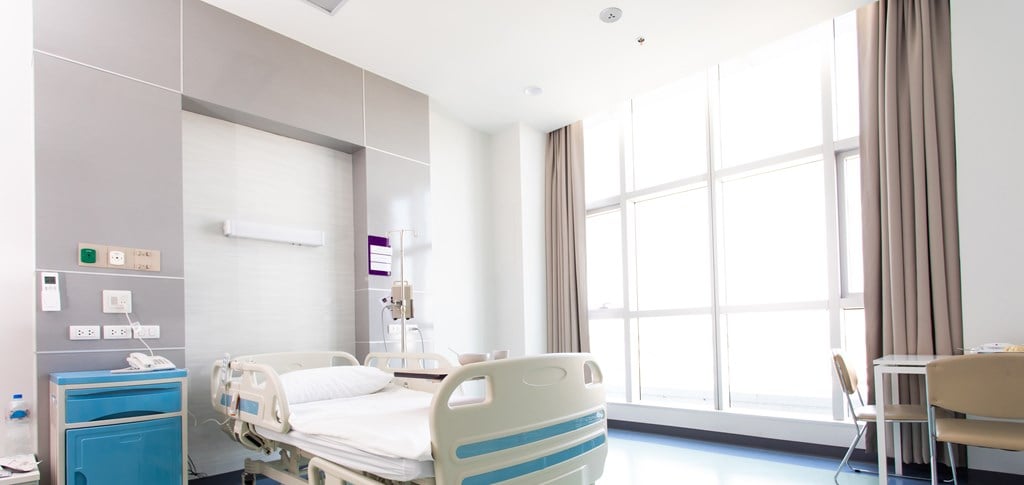 HPV Disinfection Testing with Bioquell
Healthcare
Ensuring our devices are able to help protect new and unique environments
Hydrogen Peroxide Vapour (HPV) decontamination is a growing solution for the decontamination of hospital rooms as well as in Pharmaceutical and research facilities. We live in a world where new and unique environment types are constantly arising. Which is why it is crucial that rigorous testing is completed to ensure fire detection devices can offer the highest level of protection, no matter the conditions or surroundings.
The Challenge
Ecolab's unique, proprietary Bioquell Hydrogen Peroxide Vapour decontamination process has grown rapidly as a popular choice to kill microorganisms in the healthcare environment due to its proven, broad spectrum efficacy. But with the peroxide being vaporised into the environment, how can hospitals be sure that the fire detection devices will not be affected by false alarms?
The Solution
Over the past 12 months, we have been working with Ecolab, who through their Bioquell offerings are a global leader in bio-decontamination systems and services specialising in the design, manufacture, and application of this unique HPV technology. The focus is on helping to protect premises from biological contaminants by providing solutions that eliminate problematic bacteria, viruses, fungi, spores and more. We approached Ecolab as the ideal partner to test our fire detectors with their decontamination solution.
Apollo Soteria Dimension Specialist, XP95 and Soteria optical detectors were sent to Ecolab's office in Andover, Hampshire where the products were installed into a mock-up room which could continuously cycle the decontamination process. 1300 HPV applications, the equivalent to being installed for 10 years, were conducted over a period of 9 months.
At the end of the testing period, the products were shipped back to our head office in Havant, Hampshire where Mark Schofield, Lead Electronics Engineer, conducted thorough testing to determine whether the chemicals had adversely affected the operation of the fire detection devices.
Mark comments "After conducting tests such as EN54 Shock, Impact and Vibration, I can confirm that the HPV decontamination process had no negative impact on the Apollo devices' ability to detect a real fire, and the Apollo products were still performing as they should be after all of the testing."
After the testing was conducted at our premises, for an equivalent time to Apollo's warranty period, we can confirm that our HPV decontamination process did not appear to impact the device, and no false alarms occurred during the 1300 cycles tested. Based on the evaluation conducted by Apollo thereafter, the fire alarms (Apollo Soteria Dimension Specialist, XP95 and Soteria) were still operating as expected.
We're pleased to now be able to confirm that these particular devices have been fully tested and are appropriate for use for our customers to use in applications which are subject to Ecolab's Bioquell HPV process. Keeping people safe from fire is at the heart of our business, and we will continue to test new environments that are brought to our attention to ensure maximum level of protection for all.
If Apollo can help you with product selection, or explaining the regulations for healthcare applications, contact Mike Sutton, Business Development Manager at solutions@apollo-fire.com.