Soteria Dimension is an optical smoke detector which belongs to the Soteria family - our next generation of fire detection. It incorporates unique optical sensors that streamline the design and enable flush-mounting. There are two products for niche applications, addressing key challenges that have not been catered for until now.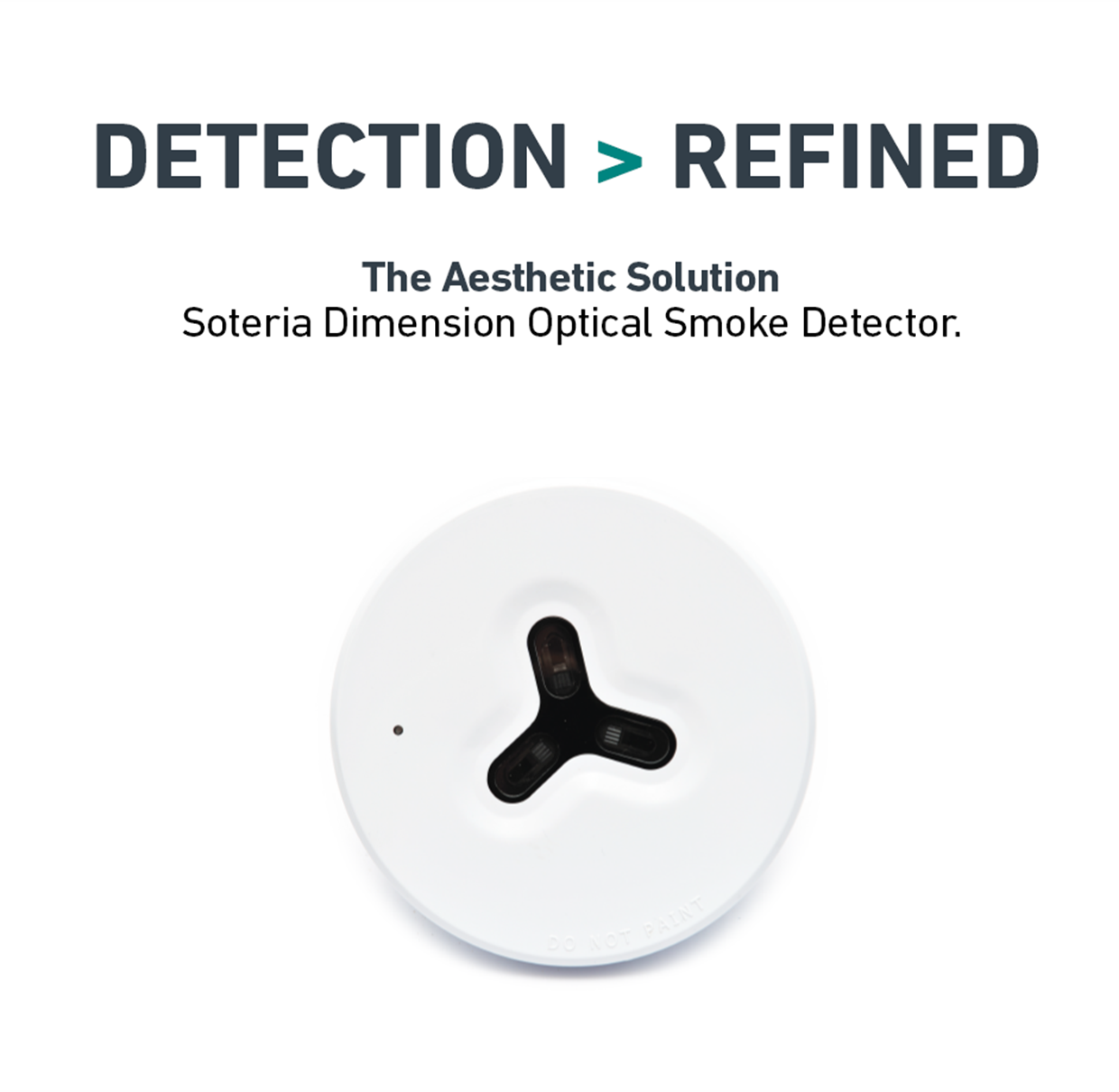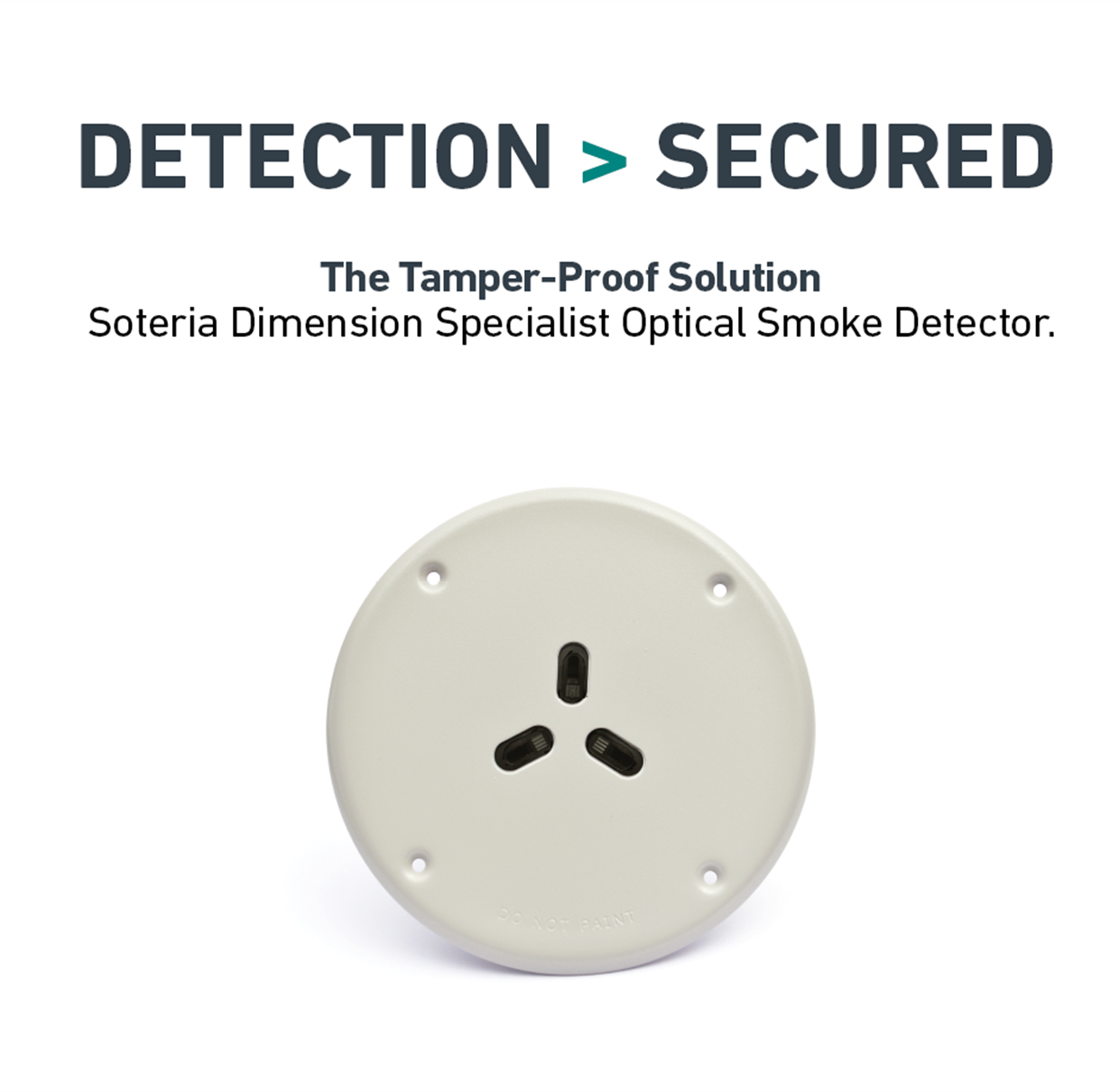 Designed to blend seamlessly into its environment, making it ideal for interiors requiring a premium aesthetic.

Find out more
Designed with an anti-vandal and anti-ligature metal faceplate* to protect the most vulnerable in care and custody.

Find out more

How does the technology work?
Dr Phil Watson, Head of Research at Apollo, explains how Soteria Dimension works.
Why did Apollo introduce this new range?
Liam Arstall, Head of Product Management speaks about why we designed the Soteria Dimension range.