Apollos commitment to Life Safety extends beyond the detection of fire, but into the responsible way we operate. We are devoted to a sustainable future and have embarked on this journey to build our knowledge and expertise. We are united with Halma plc, and our global supplier and customer partnerships to make a positive impact in our industry.
Our sustainability strategy supports our parent company's (Halma plc), vision of a safer, cleaner, and healthier future. It prioritises three Key Sustainability Objectives that are aligned with our purpose and most relevant to our company, industry, and products.

Addressing Climate Change:
We prioritise Net Zero across all three Scopes, supporting our commitment to being a sustainable company with lower carbon products. This translates to a reduced company carbon footprint and a greener product portfolio.
Embracing Circular Economy:
We're advancing to a circular economy, designing out waste in products and operations, using recycled materials, while also prioritising responsible end-of-life practices.
Championing Diversity, Equity & Inclusion:
Our strategy includes fully diverse talent pools and embedded diversity into Apollo's workforce.
Focusing on these three elements, with meaningful, achievable goals, we have succeeded in embedding sustainability into normal operations. This drives our sustainability journey, transforming Apollo into a sustainable company with greener products, significantly reducing carbon emissions and decreasing virgin material use.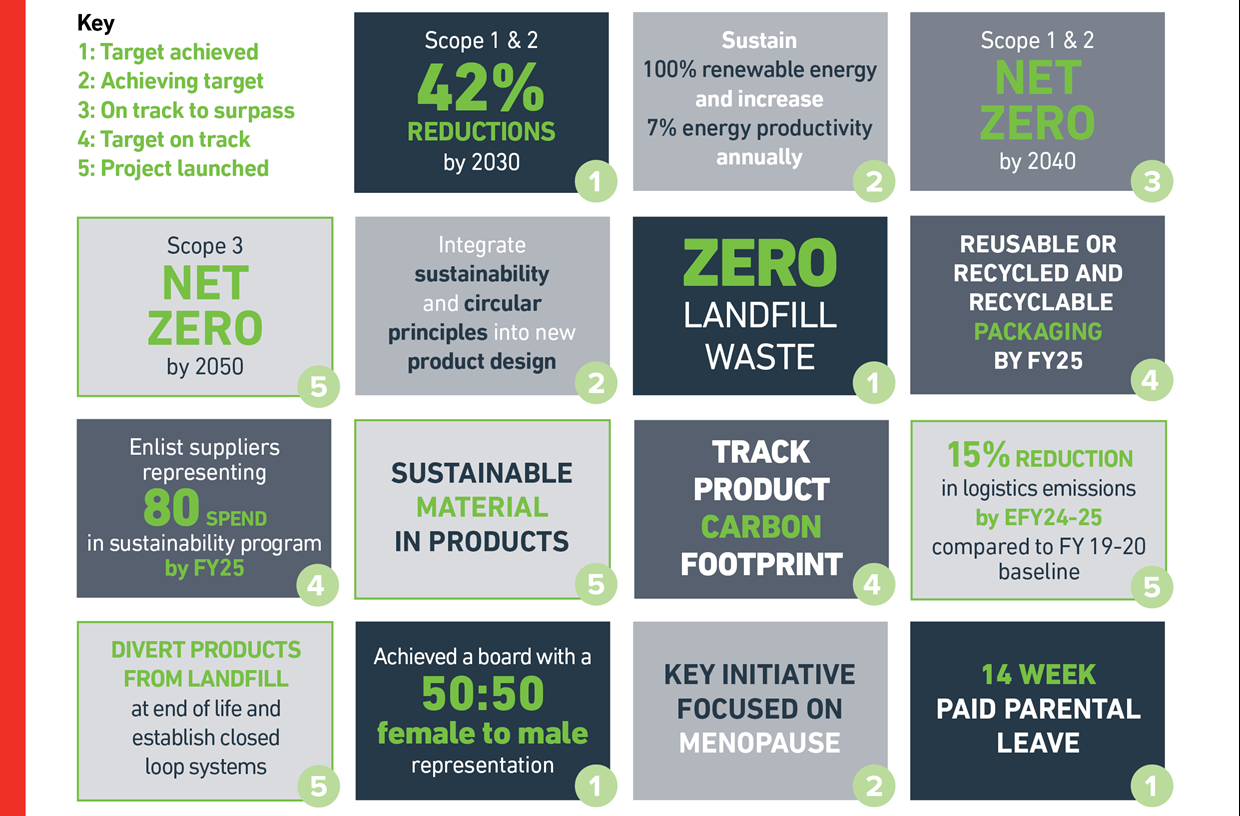 Our Alignment with the UNSDGs
United Nations Sustainability Development Goals (UNSDGs) have been adopted by all UN Member States, providing a plan for peace and prosperity for both people and the planet.
Our purpose, to make devices that keep people safe from fire every second of every day, already aligns us with one of the 17 SGDs. SDG 11: Sustainable Cities & Communities, we are protecting people and buildings from fire, with particular focus on SDG 11.4: Safeguarding the worlds cultural heritage buildings. Our detectors can be found in heritage buildings across the globe, including the Statue of Liberty and London Bridge.
In addition to this we are working towards many of the other UNSDGs, through our KSOs; the way we conduct business and create value, how we treat employees and interact with communities, and how we manage production of our products.