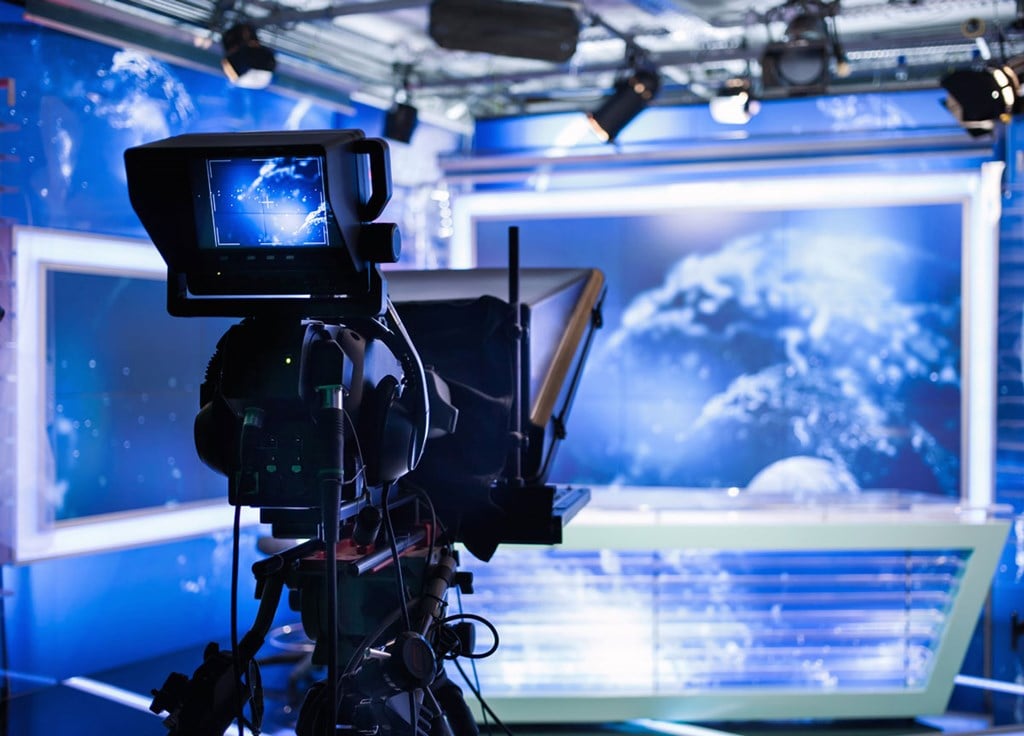 Radiotelevizijia
False Alarm
This broadcasting house needed upgrades to its fire system without interfering with their day-to-day activities.
RTV Slovenia, the public broadcasting institution based in Ljubljana produces a wide range of informative, educational and entertainment shows promoting the Slovenian way of life and encouraging cultural creativity.
The Challenge
The upgraded buildings always had to remain open and accessible as RTV broadcasts around the clock. The works had to be completed quickly and with minimal disruption. False alarms are a major problem in multi-faceted buildings and could interfere with the broadcast, this was taken into consideration when deciding on the appropriate system.
Reliable fire detection.
Reduced false alarm technology.
Aesthetically appealing design.
The Solution
Zarja Electronika are responsible for the ongoing maintenance of the fire detection system across all of RTV's estate so were asked to supply and fit a building upgrade.
The upgraded buildings had to remain open and accessible at all times as RTV broadcasts around the clock. Zarja Electronika's years of experience with this working situation and its familiarity with Apollo products meant that the installation team managed the challenges faced on-site with resourceful efficiency.
In the latest upgrade almost 350 Apollo Soteria optical smoke and heat detectors were installed and controlled by two Zarja NJP-400A addressable panels, each with four loops, with a further 350 detectors to be installed at a later date. From an original installation of 867 Apollo detectors, 87 manual call points and 10 interfaces, RTV now has more than 3800 addressable elements controlled by 19 fire control panels.
As with many multi-faceted buildings, false alarms are a major problem, causing unnecessary interference with day-to-day activities and requiring movement of large numbers of people. We reassured RTV that the innovative Soteria range would not only significantly reduce false alarm incidents but also satisfy their requirements for absolute reliability and an aesthetically pleasing appearance.
Products used in this Case Study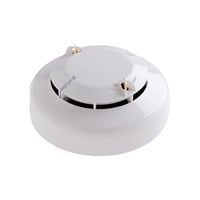 The Soteria Multi-Sensor Detector uses advanced optical sensing technology, PureLight, to detect smoke particles entering the chamber and is fitted with two thermistors for detecting heat. It easily discriminates against false alarm stimuli and is a great environmentally friendly alternative to ionisation detectors.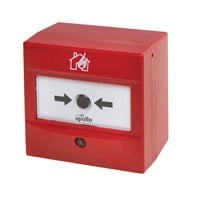 The Manual Call Point is used to manually initiate an alarm signal on the fire detection system.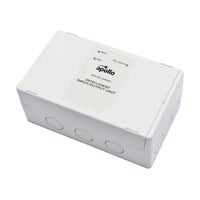 The Intelligent Input/Output Module is used to monitor single pole, volt free contact inputs and control relay output contacts.